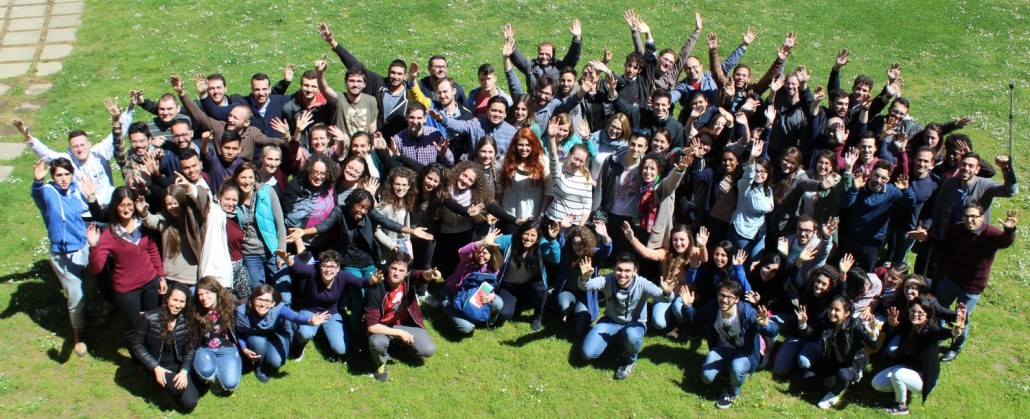 Tempo di lettura:
3
minuti
Being together at the GBU Weekend Away… what a joy! Students from all over Italy (and even further) gathered together in one place to praise God and be encouraged to continue seeking to fulfil the vision which they work towards throughout the year – to share Jesus student-to-student. And that is exactly why, each year, I cannot wait for the weekend away.
As soon as I'd arrived at Poggio this year, I could already feel a sense of excitement and knew that the three days I was blessed to spend there would be full of joy, but also challenges to be faced. And that's exactly how it was. Just a few days, yet intense ones, in which the word 'together' was not only a gift that God had blessed us with by having us all gather together, but it actually became the theme of the whole conference, leading us to see the whole event from a brighter perspective. Together we took part in study groups where we were able to learn more from certain Bible passages by discussing it altogether. Together we had the opportunity to attend seminars, each of which tackled a different topic. Often we students arrive at the weekend away with lots of questions: How can I speak about the gospel with one of my friends? How do I organise an evangelistic event at my university? How can I deal with trials and challenges from a Christian point of view? And so this is the moment in which we try to find answers to all kinds of questions, not just dwelling on theory but approaching a member of staff who can give us practical advice.
What's more, there were plenty of opportunities to spend time together laughing, playing games and having fun during the evening events and, in addition, to hear real testimonies of those living out their faith in the GBU context. And I think that this last point is one of the best aspects because it shows you how God is really working through this unique ministry.
Thanks to the studies led by preacher Stefano Molino, we were able to reflect on how the first Christians in the book of Acts used to pray, the way in which they proclaimed the gospel and how they always made important and difficult decisions together. It was interesting to see how Christianity began together and how even today God encourages us to continue together. We saw the teaching in Acts applied to our own situation in the GBU, circumstances which are not always easy as there are times when we feel burdened by the responsibility to share the gospel, but the fact that we have been called to do all of this together is so encouraging. Throughout the weekend away, God reminded me of the importance of prayer and I think that this is a challenge for all of us in our local GBU groups. Before doing anything, we should find the time to pray and make the effort to join together, to share the burden and also the joys of our mission. We cannot do anything without praying together first. This is why, during the conference, I found the prayer room really helpful as a space full of prompts to encourage us to pray with and for others. Thanks to all of these things, during the three days at the weekend away we were able to enjoy an experience similar to that of the apostles – we received so much and I thank God for the opportunity he gave me of being there. But it didn't all end there. Just as Jesus called the apostles to go and preach the gospel, today he still continues to call us, giving us the same challenge. Now it is our turn to accept that challenge and face it in our everyday lives and in our GBU groups.
"… to the degree that we have already attained, let us walk by the same rule, let us be of the same mind." Philippians 3:16 (NKJV)
Shanizee Scorsone
(GBU Milan)
https://gbu.it/wordpress/wp-content/uploads/2014/10/gruppo-mani-alzate-4.jpg
610
1500
Luisa Pasquale
https://gbu.it/wordpress/wp-content/uploads/2015/09/GBU_bandiera_RGB_logo_colore-300x172.png
Luisa Pasquale
2016-05-04 10:50:19
2016-05-27 14:49:14
TOGETHER!